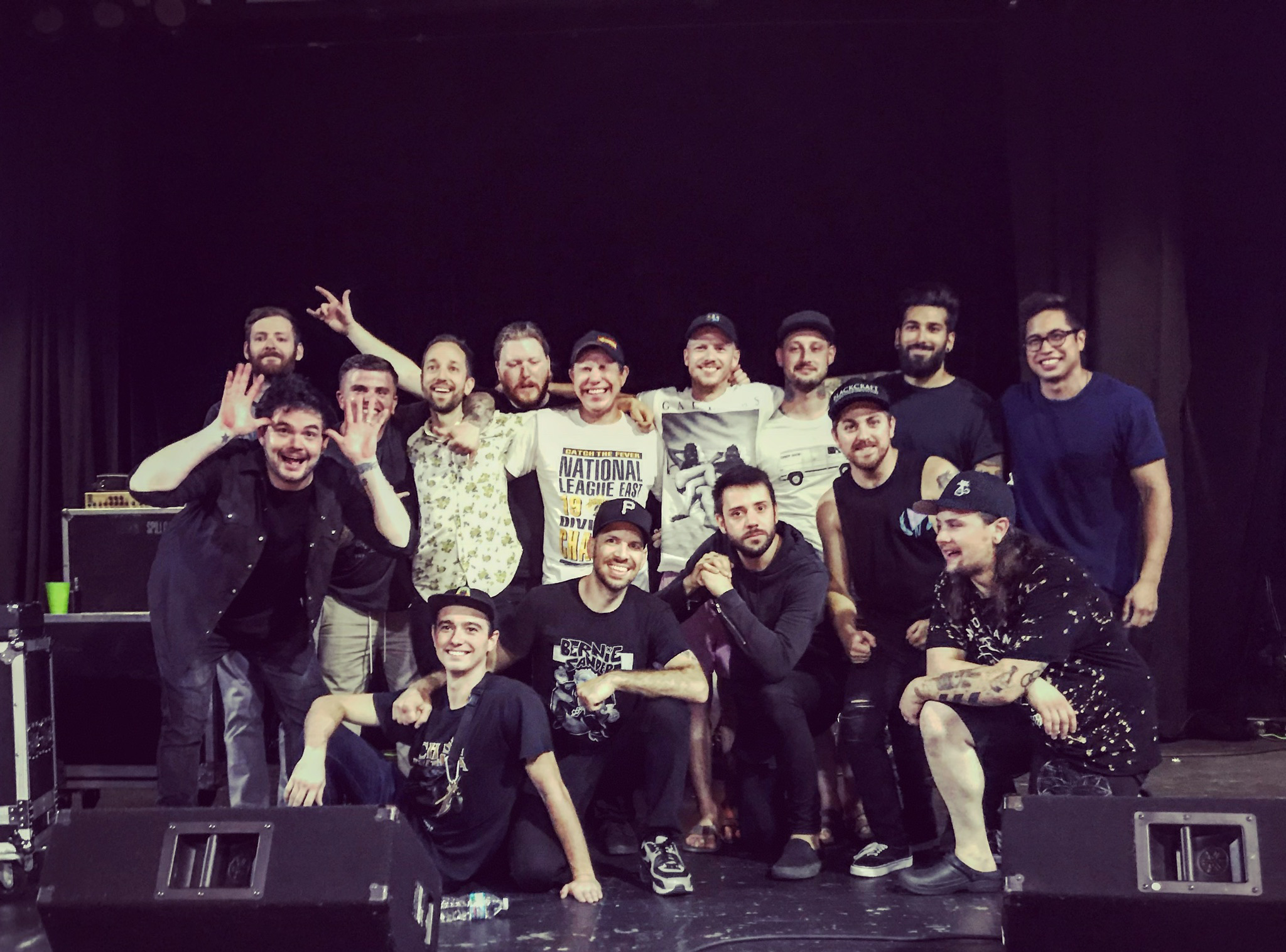 IT'S CONTEST TIME.
WHAT'S YOUR FAVORITE HAUNT/HANGOUT IN YOUR CITY?
Greetings Fans & Friends - We're all gearing up for the second leg of the "Part of The Hive" Tour that we're doing with Selfish Things and while we hit these towns and cities West of the Mississippi we all wanna know:
What's your favorite haunt/hangout on this run of the tour?! Some days we find ourselves with a little extra time in new cities and we'd love to drop by YOUR FAVORITE record store, local watering hole, coffee shop, library....YOU TELL US!
We're going to choose THREE WINNERS for the entire tour and the person(s) who suggests the WINNING spot gets a gift package from The Spill Canvas + Punchline, given to you the day of the show in your town, which also includes a pair of tickets to the show!
Here's the details:
1. Follow the bands (@thespillcanvasofficial & @punchlion & @selfishthings) on Instagram (Yes, we'll check!)
2. Comment on AT LEAST ONE of our band's posts about the contest and include: The NAME of the Spot, the TOWN it's located in, and a VERY BRIEF description of why it's the best (i.e. rad jukebox, coldest beers, hilarious bartender, etc.) - Tag that spot, too, if they are on Instagram!
3. We'll choose THREE WINNERS and announce by Friday, 9/14!
Contest runs through THURSDAY, 9/13 at MIDNIGHT EST. No purchase is necessary and the contest is in no way affiliated with Instagram.
ENTER TO WIN FREE STUFF TO PICK UP AT THE SHOW!
www.instagram.com/thespillcanvasofficial
CHECK OUT THE TOUR DATES HERE
The Spill Canvas is proud to present "Hivemind" - A three song collection and their first new music in five years! Check it out online, wherever music is available for purchase or stream, and watch the captivating lyric video for "Rollercoaster Daze" here: https://youtu.be/Ijq8ttRYuLw
Punchline's new music video "Darkest Dark" was directed and shot by the amazing @kea.ton and stars the incredible @maeveharten and @sophieeppich. This song and music video represents the love you give to a partner/friend in need. This music video represents the beauty of the city of Pittsburgh and the love you give to your people when they need it most. We love Pittsburgh. We love humans.
When asked about the killer new video – which sees frontman Alex Biro get his bloody heart ripped out and later buried alive with earthworms by some creepy death creatures – Biro said: "The director and his team had scouted a pretty desolate, blown out, old tire factory in a particularly rundown part of the city, which really fit well aesthetically with the overall concept of the song. We wanted to focus on iconographic elements that amplified the message while still trying play to the lyrics (the hanging hearts, for example). I hope people enjoy it more than I did making it - don't sit in a coffin with nightcrawlers."